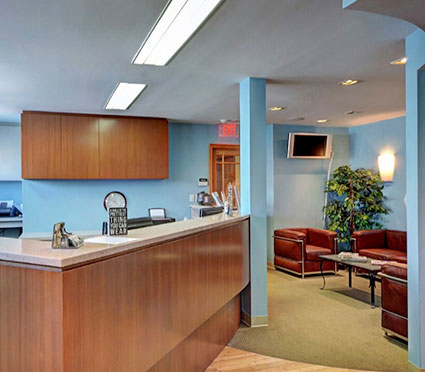 Our Practice
Hackensack, NJ
Dr. C purchased our practice location in 1992 and developed it into a thriving family and cosmetic dentistry facility serving the greater Hackensack area.
Amenities
Our patients can enjoy sitting back and relaxing during their visit to our office.
Sit back, relax and enjoy watching your favorite television show during your dental procedure, or cover up with a warm blanked while you tune everything out with our complimentary headphones.
Technology and the Importance of Continuing Education
One thing that we really want for our patients is the level of care that we would expect for our own family members. That's why we've invested in technology like digital x-rays, digital impressions, and advanced dental materials.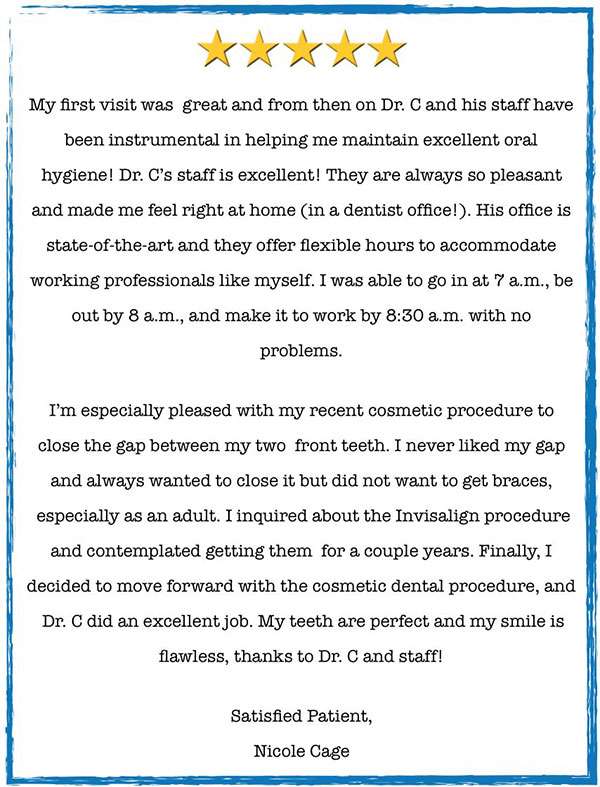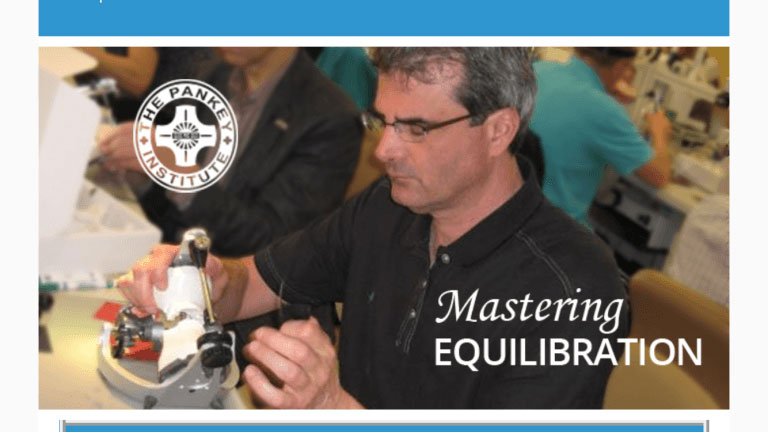 Future Plans
Some of our goals include the plan to add an associate to work with Dr. C at our Hackensack dental office, eventually opening our practice on Saturdays for even more flexible appointment times.
Get a Smile Makeover
Next day appointments are available, starting as early as 7:00am. Call us today!
Recent Posts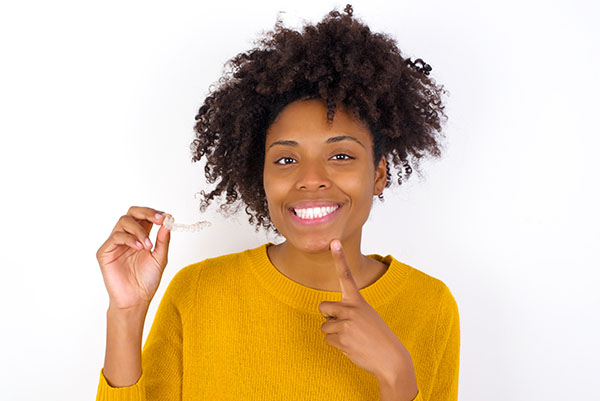 Maybe you want to straighten your teeth, but you are looking for a more discreet method like Invisalign®. These aligners have exploded in popularity because they are a less obvious way to correct misaligned teeth. Many people with alignment issues who were unsure about braces have now embraced Invisalign. You might be on the fence…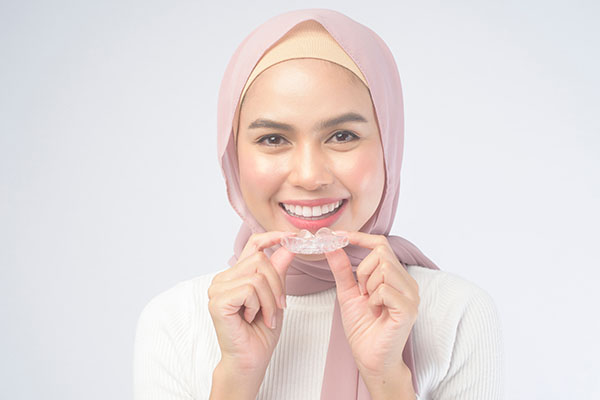 For many patients, Invisalign® treatment is a good alternative to traditional braces. Treatment time is often shorter, and patients can maintain better oral hygiene during the process. This type of orthodontic treatment uses a series of clear aligners to straighten teeth. The patient wears the trays for 20-22 hours a day, only removing them for…